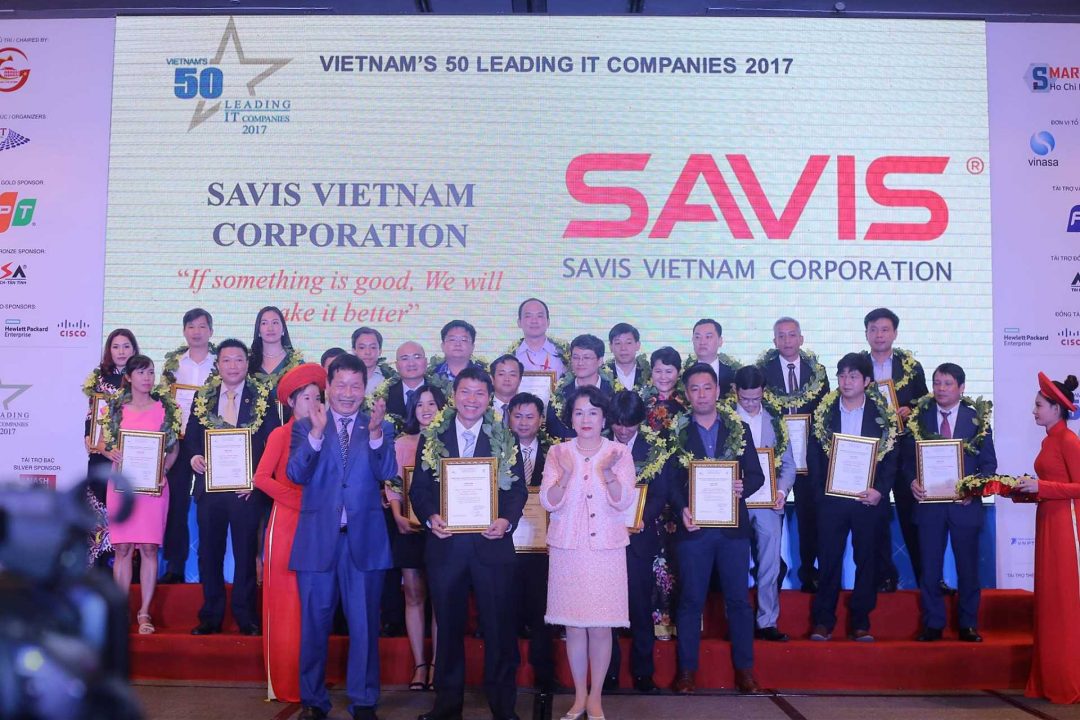 On October 25, 2017, at Sheraton Hotel (Ho Chi Minh City), SAVIS Vietnam Corporation was once again honored to become one of the Vietnam's 50 Leading IT Companies. Previously, SAVIS also achieved this award in 2016.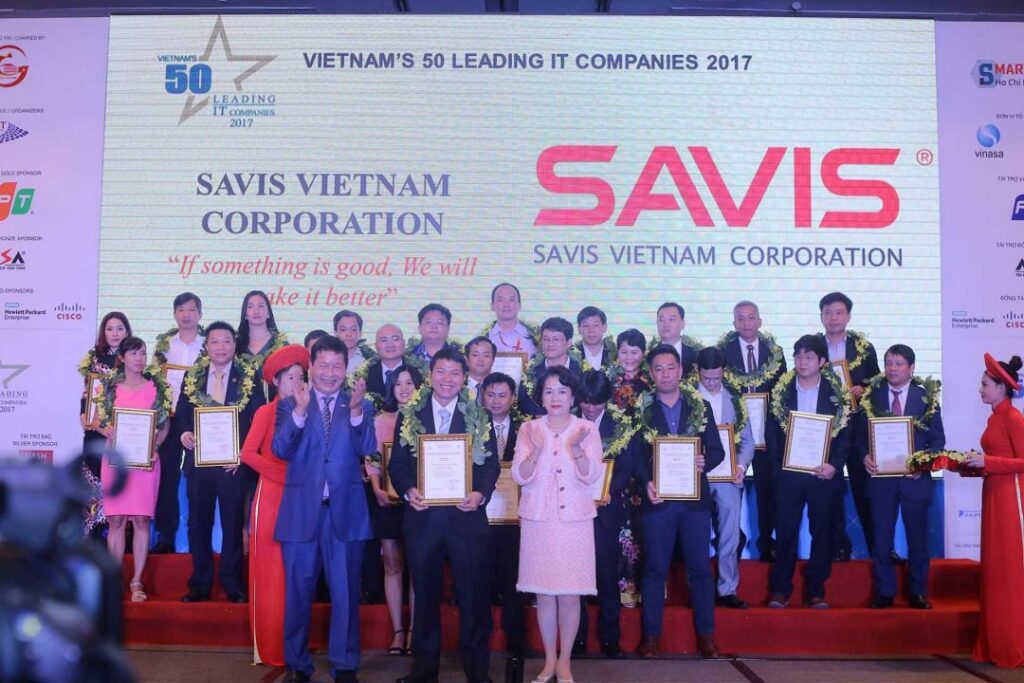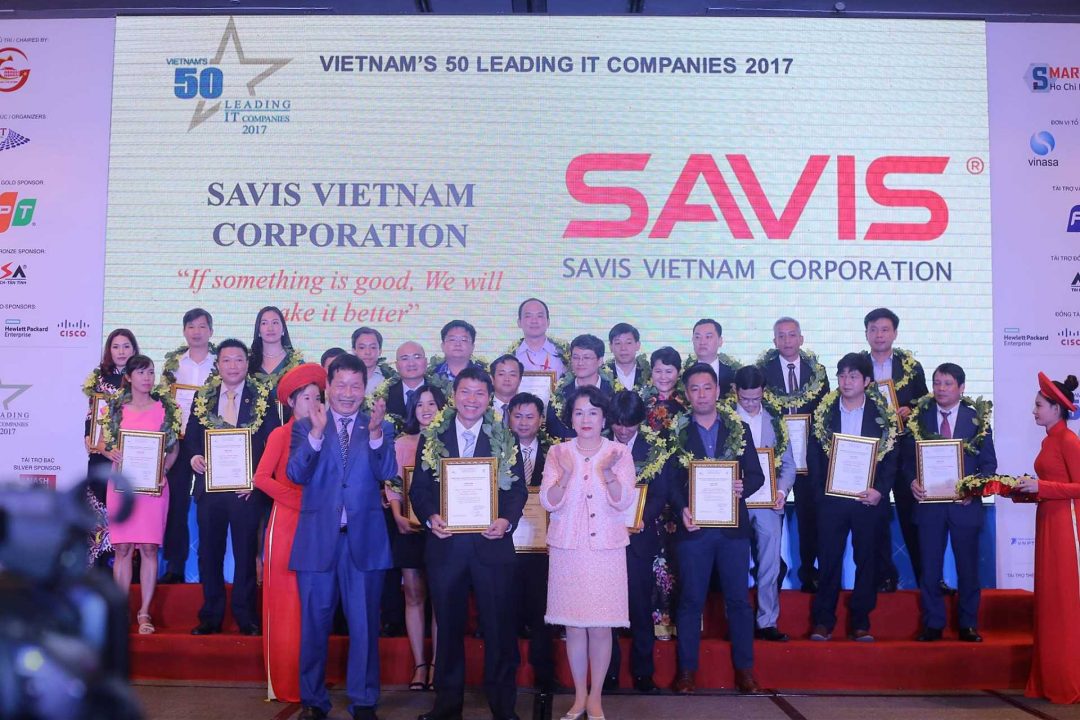 Mr. Luu Hong Son – SAVIS South Director received the certificate of merit
This is the result of the Vietnam's 50 Leading IT Companies Program, an annual event organized by VINASA from 2014 to select, certify and honored 50 leading IT companies in Vietnam, promoting, introducing and connecting business cooperation for these enterprises with potential domestic and international partners.
Vietnam's 50 leading IT companies 2017 will be selected in 3 following cartogogies: BPO, ITO and KPO, Software solutions and IT services and Digital contents, mobile applications and solutions.
Mr. Hoang Nguyen Van – SAVIS CEO said: "To promote and sell the products abroad, we have to make the national brand first, after that enterprises brand their own products. The prestige of this award is helping Vietnamese IT companies to promote their brand to the international market. Therefore, SAVIS is honored that this is the second consecutive year we are listed in this list."
Once again being listed in the top 50 IT companies in Vietnam has confirmed the SAVIS postion, constantly striving to become the leading IT solution provider not only for Vietnam market but also for regional and international market.
The Vietnam Software Association, known for short as VINASA, is a software business association headquartered in Hanoi Software Centre, Hanoi, Vietnam. It was established in 2002. VINASA members are mostly the leading companies in Vietnam operating in the field of software and IT services. By June 2014, VINASA has over 270 members, mostly in Hanoi, Ho Chi Minh City and other provinces. SAVIS Vietnam has become a member of VINASA since 2014.