On September 12nd, SAVIS Technology Group's Youth Union went on a charity travel to Ho Dap Primary School, Ho Dap town, Luc Ngan District, Bac Giang Province. It was a yearly activity embodying the cultural beauty of the Human of SAVIS.
Mid-autumn is the Tet of reunion. Perhaps each of us all has beautiful memories of Mid-Autumn. Mid-Autumn is when we are able to be submerged in a joyful atmosphere, festive songs, and uplifting Starlight lantern celebration; so eager to see the Lion Dance and so happy to enjoy the Mid-Autumn specialties when the moon is high. Unfortunately, not everyone is so lucky to have such an amazing Mid-Autumn, the Tet of reunion. Somewhere still laid the poor and hardship of the minority children, with their dreams of a fulfilling school opening season and a loving Mid-autumn occasion.
Hence, on September 12nd, the Youth Union of SAVIS Technology Group organized a charity trip on the occasion of Mid-Autumn at Ho Dap Primary School, Ho Dap town, Luc Ngan District, Bac Giang Province. Such a yearly activity from the Company not only signifies the cultural beauty of Human of SAVIS but also represents part of the series of events for the Company's 15-year anniversary.
The trip of love "Mid-Autumn for you" cascaded from the office of SAVIS with a gift campaign "From the heart to hearts". Less than within 2 days, the Youth Union has received numerous donations and loves from Savisers. On the early morning of September 12nd , the charity bus of SAVIS rolled out, bringing with them their remarkable Mid-Autumn presents and the loves of Savisers to the minority children at Ho Dap Primary School.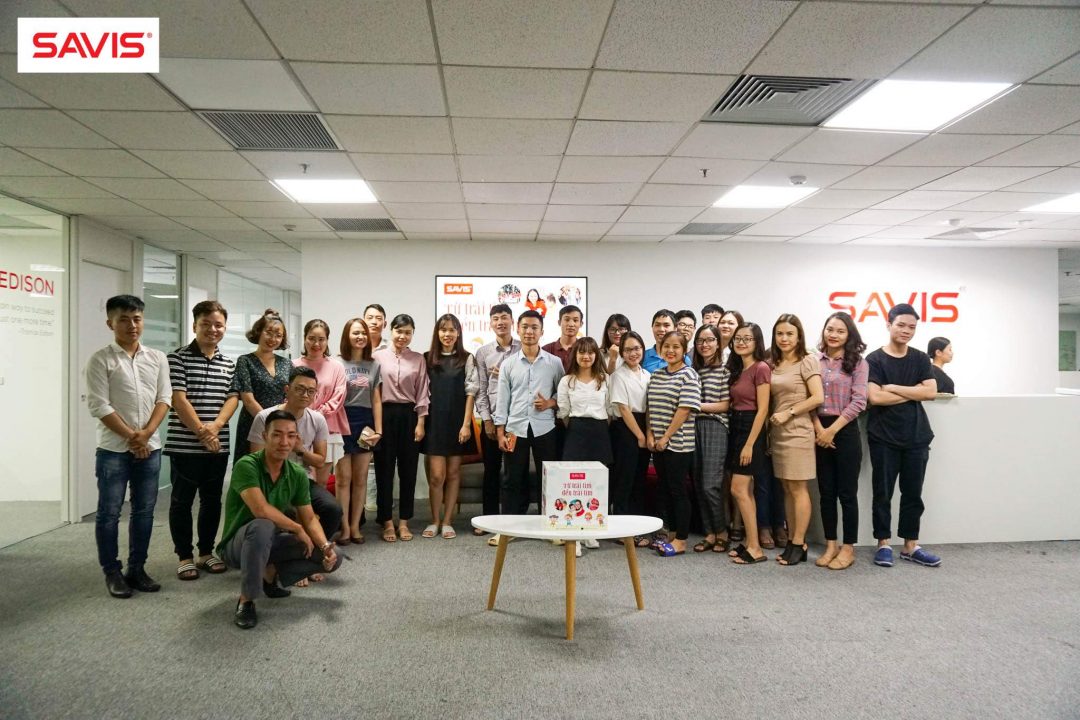 The Ho Dap Primary School situated in a rough terrain area which posed a serious challenge for travel. The total 436 students is divided into 6 school zones, in which the primary area has 199 students, while the rests are stationed in 5 zones spreading across the District for local students' ease of travel. Ninety-percent of the students there come from the poor or semi-poor. As a result, the lives of the students are filled with hardships. Nevertheless, despite such difficult challenges, the students keep on going to school diligently, with their dreams of school and escaping poverty.
Welcoming the SAVIS's Youth Union was the Principal Nong Xuan Huynh, Vice-Principal Nguyen Thi Nhan and the entirety of the school's teachers and students. On behalf of the Union, Ms. Nguyen Hai Hanh gave a meaningful speech about the purpose of the charity trip then presented the gifts to the students. The pure smile of joy when the students received the presents and the three cheerful musical performances moved everyone in the Youth Union's heart. The message of spreading love to receive love was wholeheartedly presented in this remarkable charity trip from SAVIS.
Now let's look at some memorable photos from the charity trip "Mid-Autumn for you":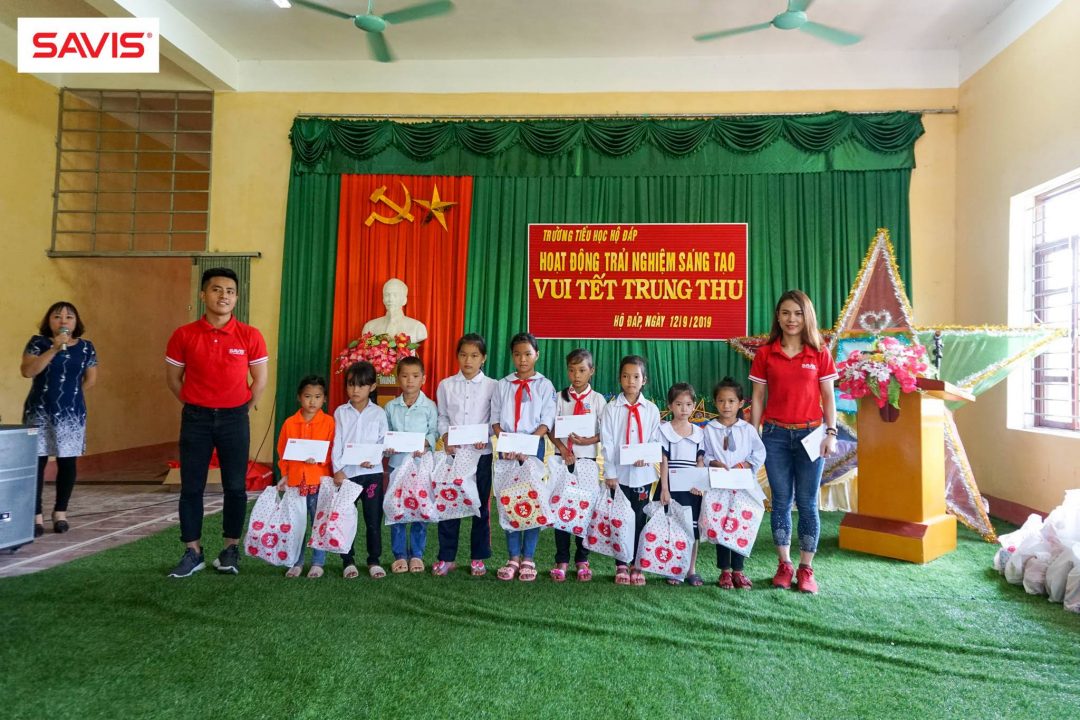 10 presents and scholarships for the 10 best-performing students under the most hardships

111 presents for the children under Grade 1, Grade 2 and Grade 3 of the school primary zone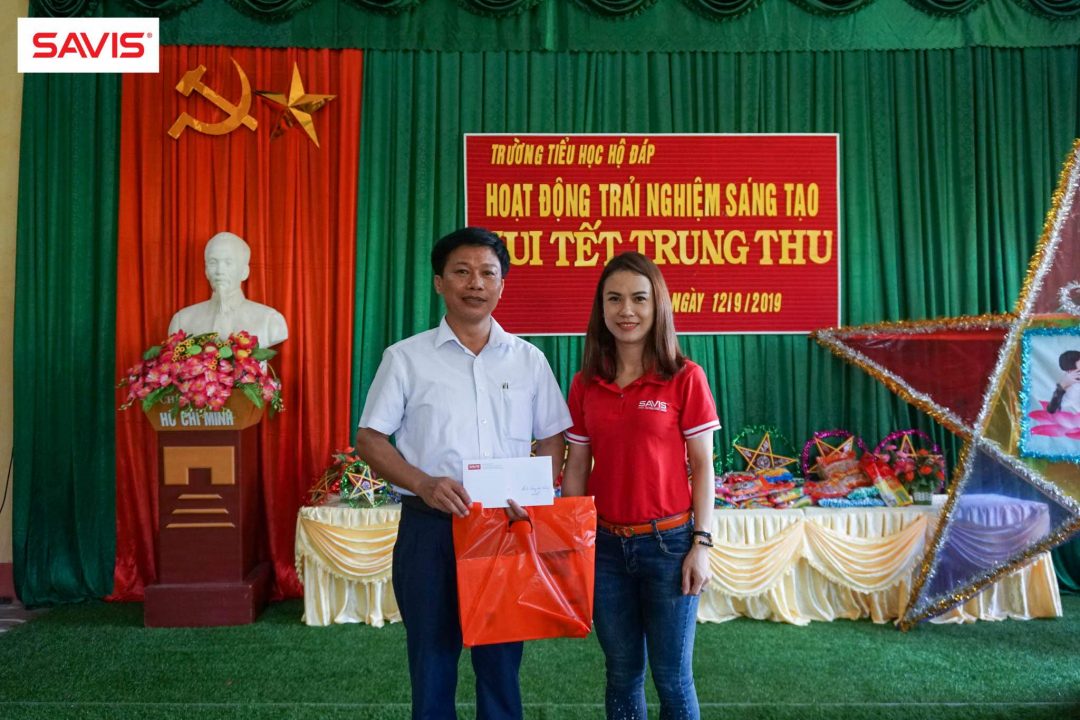 Giving presents to the School and confectioneries to celebrate Mid-Autumn for the students
[ngg src="galleries" ids="5″ display="basic_thumbnail" thumbnail_crop="0″]