The 2018 Smart City Summit and Expo kicked off March 27 at Taipei World Trade Center Nangang Exhibition Hall No. 1, bringing together participants from around the world to discuss the latest advances in sectors like artificial intelligence and Internet of Things.
Billed as the largest IoT and smart city trade show in Asia organized by the Taipei Computer Association (TCA) and the Taiwan Smart City Solution Alliance (TSSA), the fifth edition of the four-day event is expected to attract more than 30,000 visitors from over 50 countries and territories. This year's edition will focus on innovations in the education, health care and intelligent building sectors and include 63 keynote speeches and forums.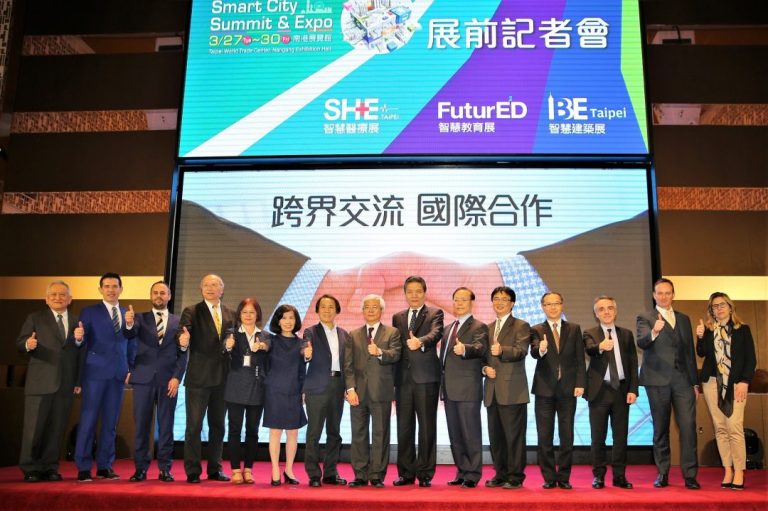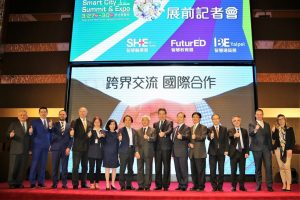 At the opening ceremony, President Tsai Ing-wen said Taiwan is a leader in information and communication technology and gearing up to catch the AIoT wave. The government is leaving no stone unturned in its efforts to enter this emerging area integrating AI and IoT, she added.
According to Tsai, related measures include building smart public housing and establishing test sites for self-driving vehicles, as well as key policy undertakings like the Asian Silicon Valley project.
The project, which aims to transform Taiwan into an R&D hub for the IoT sector and a global center of entrepreneurship, forms part of the government's five-plus-two innovative industries initiative. This covers the biotech and pharmaceuticals, green energy, national defense, smart machinery and Internet of Things sectors, as well as the circular economy and a new paradigm for agricultural development.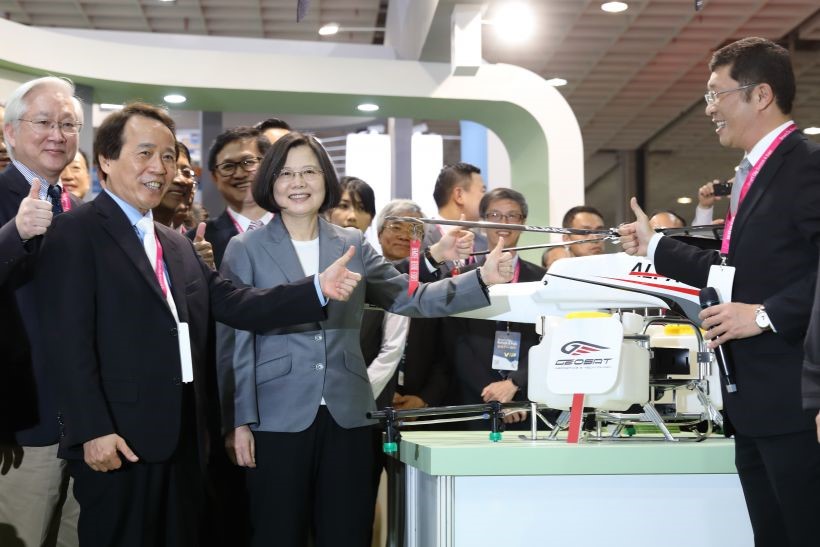 Within the framework of the conference, Taiwan-ASEAN ICT B2B Meetings & Networking organized by TCA is an opportunity to meet potential business partners from Taiwan and ASEAN member countries. The delegation from Vietnam included Presidents, General Directors and CEOs of many large technology companies such as FPT, MISA, SAVIS, ELCOM … Most of them found potential customers and partners at the Taiwan-ASEAN ICT B2B Meetings & Networking. Among them, SAVIS Vietnam Corporation signed a Memorandum of Understanding with Jrsys Inc from Taiwan.
The MoU was signed by Mr. Hoang Nguyen Van – CEO of SAVIS and Mr. James Wu – Chairman of Jrsys Inc in the presence of the Section Chief , Industrial Development Bureau, Ministry of Economic Affairs, R.O.C, Mr Ming-Hui Wu, and the Chairman, International Business Collaboration Alliance of Taiwan Computer Association (TCA), Mr. Richard Tang.
Jrsys is a professional mobile and internet security service provider, focusing on digital certificate, identification, verification and validation through software and mobile devices.
The terms of the MoU include collaboration between SAVIS and Jrsys on deploying the PKI (Public Key Infrastructure) in order to secure electronic transaction and contribute to the development of e-government in Vietnam.