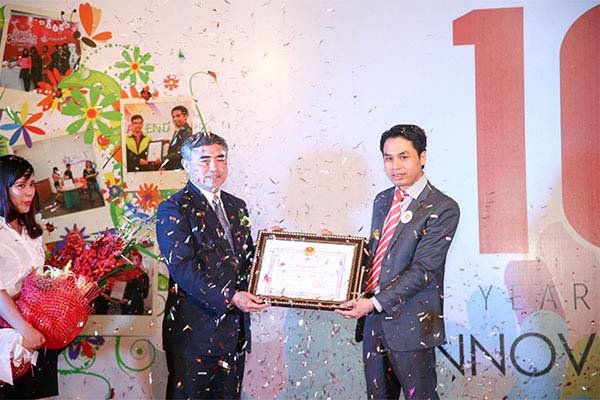 In March 28-29, 2015, at Thao Vien Resort, SAVIS Vietnam Technology Solution Corporation had celebrated 10th anniversary.
The program had consisted two parts: SAVIS Amazing Race in the afternoon and Dinner Party – Getting a reward from Ministry of Information and Communications in the second part of the celebration.
During SAVIS Amazing Race, all SAVIS members enjoyed cheerful and funny moments in teambuilding activities, experienced highly focused moment to decrypt keywords and finally the secret message of the day and the victory moment when one team successfully win the challenge before the race ended.
In the Dinner Party, it is a great honor to have a participation of a large number of distinguished guests, clients, partners who have been cooperating with SAVIS for 10 years, with all SAVIS staff.
Speaking at the ceremony, Deputy Minister Nguyen Minh Hong congratulated the efforts and achievements of SAVIS during past 10 years. Deputy Minister appreciated the contribution of SAVIS for the development of IT industry and IT applications in the operations of state agencies, enterprises as well as the society. At the ceremony, SAVIS Vietnam Technology Solution Corporation was honored to get a Merit of the Minister of Information and Communications for outstanding achievements contributing to the establishment and development of the IT industry in Vietnam.